Check it out here! (NOTICE: it has not been updated in a while since it was such a hassle on HSB but get ready for those updates to start rolling in.)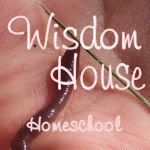 I made the decision a while back to move my homeschool blog from Homeschoolblogger.com since things had changed so much and you just never knew if your blog account was there from one day to the next. I know with the latest changes there has been yet another exodus from there to Blogger. I knew I wanted to move my entire blog here but I did not want to have to copy and paste each and every post. Unfortunately wordpress themes will not upload to blogger...unless you convert them :) and here my friends is a free and easy way to to do just that. Check it out here:
http://wordpress2blogger.appspot.com/
If your ready to move from homeschool/homesteadblogger.com them follow these easy tips to make Blogger your new home sweet home.