Like most of the country we have been experiencing a heatwave here in the Smokies. Our temperatures have been around 105 for the past few days. It has been too hot to do much of anything except chill inside in the air conditioner. I have been blessed to have the weekend off so I had my Aunt Patsy come and stay with me. She is like a second Momma to me. She was recently diagnosed with Alzheimers. She moved in with my Momma and Daddy so she could have full time care. My Momma had a bout with her MS and injured her arm when she fell (due to loss of sensation). I wanted to spend some time with my Aunt and it gave my parents some alone time and gave Momma a break so she can get to feeling better. We have had great weekend going to church and watching I Love Lucy reruns.
My Summer classes are going good so far. I had a midterm today in my Humanities class and made a 91. Speech class is interesting although if it wasn't required I wouldn't take it. I am also trying to get organized for my fall nursing semester. there is so much to do before class even starts.
Well, it is getting late and I am ready for bed. I work tomorrow night so I need to get some precious sleep. I thought I would finally post the pictures of my kitchen rearrange lol.Have a great night y'all. Blessings! ~ Nikki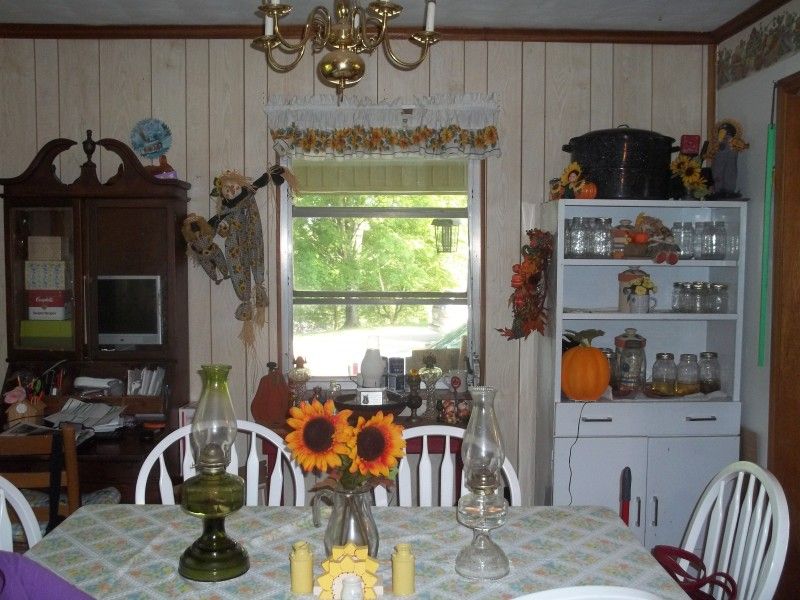 On the left is an old secretary that my neighbor threw away. We salvaged it and it now sits in our dining room and functions as a bookcase/computer desk. It once had a home on the opposite side of the room. On the right is a metal cabinet that belonged to my Mamaw. It will hold my canning jars on the shelves (notice the empty pickles jars lol my kids raided me), and in the bottom my canners have found a new home.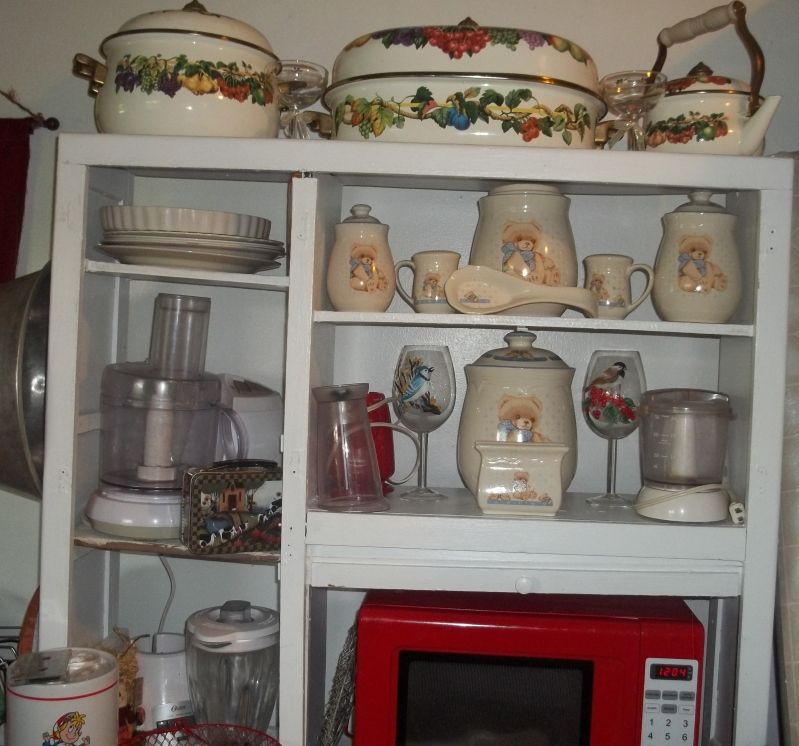 This is one of 2 antique Hoover style cabinets I have . This one belonged to my Mamaw. It used to be home to our school books. Now it serves as a storage unit for my blender,food processor and cake plates. The canisters belong to my daughter and were given to her by Aunt Patsy. The breadbox now houses the microwave and the top shelf is home to my metal cookware collection. My MIL and cousin contributed these lovely pieces to me. This cabinet (and the other) were once in the dining room (same spots as the cabinets in the other picture). They now are in the kitchen. The other cabinet is home to all of my baking stuff. Bringing these into the kitchen opened up both the dining room and kitchen and made them feel larger.